I don't know about you, but I love clicking on a link and finding something new and inspiring--an Etsy shop, another fun blog, tutorials and great pictures of crafts or a beautifully handmade item...that leads to another link, and then another, and then another!. So today I found few fun links for you to check out, and of course, they all have something to do with our fun chicken theme for the week. I hope you find something that makes you smile and "cluck-le" a little on this beautiful Friday!
There are several designs for these cute little bowls, all of which are very cute!
The first thing I thought of when I saw these little egg cups was how much my daughters love anything that makes ordinary things more special. I think they would love eating a hard boiled egg in their own special cup!
So cute for a unique shower gift--which I always seem to need!
One of our favorites here on Praiseworthy, Sew Mama Sew always has a lot to cluck about!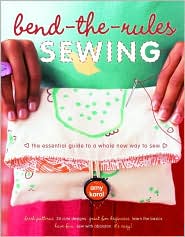 This one doesn't necessarily have anything to do with chickens directly, but I have recently been itching to start sewing clothes and have stumbled upon a few books and designers that I am excited to explore more. Maybe you will like this one too!
and one more...

Sorry to Rachel and any other vegetarian friends, I hope this photo doesn't offend--

Rotisserie Chicken from All Recipes
With grilling season on our doorstep, I am hoping to try this soon! Yum!
Happy Friday to all!